Independent Chartered Surveyors
Hocking Associates are a team of independent chartered surveyors who draw from over 30 years' experience surveying properties of all types throughout Cornwall.  With specific experience in surveying everything from cob and thatched cottages to modern timber framed buildings and large country manors, Hocking Associates take pride in providing thorough, bespoke survey reports presented in a clear and concise manner.
Hocking Associates have a wide range of clients, these often including those looking to invest in holiday homes, local families wishing to move home, young people buying their first home, parents purchasing accommodation for their student children and those looking for a retirement home.
Areas We Cover

Hocking Associates operate throughout a wide area of Cornwall, primarily covering Newquay to Lands End, although we also encompass the Wadebridge, Padstow and Rock areas.  Based in Falmouth, we frequently inspect properties in Mylor Bridge and Flushing, Mawnan Smith and Helford Passage, Restronguet, Hayle, Lelant, Truro, St Mawes, Helston, Redruth, Camborne, Penzance, Carbis Bay and St Ives together with the surrounding villages.
We tailor our service to suit the specific needs of each client, whether they need to know if the property in question is fit for purpose, whether they are considering a buy-to-let investment or they are looking for advice in relation to value.  Our refreshingly honest and straightforward approach is welcomed by our clients, and the advice we are able offer often exceeds their expectations.
Services We Provide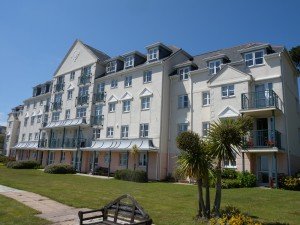 Hocking Associates provide a wide range of bespoke reports on properties throughout Cornwall.
For those purchasing a property our Building Survey Report (Level 3) is designed to provide a detailed analysis of the dwelling in a straightforward manner, with photographs incorporated throughout to demonstrate our commentary.
In undertaking a Building Survey Report (Level 3) we will carry out an inspection of the property from the top down on the outside, to include for the chimney, roof, gutters, walls and windows.  We will do the same on the inside, to include for the roof space, internal ceilings, internal walls, kitchen and bathroom facilities.  We will comment on wiring, plumbing and heating, although we will not independently test these services.  We will test for damp and comment on woodworm.  We will lift up manhole covers and report on drainage runs as far as is practical and advise on any other matters pertinent to the building such as tree growth, nearby rivers etc.  We will photograph the whole of the exterior and the whole of the interior, including the roof space, and these photographs will be incorporated within our report; some photographs may depict specific defects noted in our inspection. The prime purpose of the report is to identify any major defects and areas of expenditure.

In preparing our reports we are able to remain flexible and can include specific areas of concern that clients may have raised, although the majority of these would be included within our reports in any event.  It does leave us the option of being able to configure reports specifically for our clients' needs, for example where the client concerned is disabled and may have specific requirements in relation to lift hoists, door widths, ramps etc.  Similarly, if a client intends to use part of a building as a home office or as a therapy room, these matters can be addressed accordingly.
Alongside this service we also provide a range of other services designed to help our clients, including Valuation Reports, Schedules of Condition/Dilapidations, Major Defects Reports, Home Security Reports and more. Our services provide all the relevant information to ensure that our clients have everything they need to enter into property negotiations in an informed manner, so that they aren't subject to surprise renovation or reparation costs once they have completed the purchase of the property.  As purchasing a property is one of the most important investments we will make in our lifetime, it is essential that we have all the information to hand before entering into a legal commitment to purchase.
Contact Us
Offering a number of services throughout Cornwall, Hocking Associates have over 30 years' experience providing comprehensive surveys and reports to clients looking to purchase a property in Cornwall. Whether you are looking for advice on a property purchase, you would like to request a survey or you would simply like to find out more about the services we provide, please get in touch with us today.
Call us on 01326 379222 and speak to a member of our professional team, or fill in the form found on the Contact Page and we will get back to you. We look forward to hearing from you soon.