Chartered Surveyors in Helford Passage
As chartered surveyors covering the Mawnan Smith and Helford Passage area, Hocking Associates offer professional, expert advice and assistance for clients looking at a property purchase. Offering a variety of surveys and other property related services, we draw from a wealth of experience analysing properties of all types and sizes in order to provide advice that is best suited to your needs. Our surveyors will take a detailed look at the property in question, highlighting any major defects and issues found.
Established in 1987, Hocking Associates have surveyed over 17,000 properties over the years, offering expert advice and local experience to clients in order to help them make an informed decision on the purchase of a property. Our reports are designed solely for the benefit of our client, as a detailed survey is essential when considering the purchase of a property.
Mawnan Smith and Helford Passage, Near Falmouth

Mawnan Smith is located just a few miles from Falmouth and is an ideal location for those who enjoy coastal and country walks.  The village offers a good range of local facilities, including a junior school, and is ideally placed for the beautiful Glendurgan and Trebah gardens.  Properties in Mawnan are a mix of traditional Cornish cottages and more modern development, with a picturesque thatched pub located in the heart of the village.
Helford Passage is situated very close to Mawnan Smith, Helford River being renowned for its stunning scenery and sailing waters.  A haven for holidaymakers, the hamlet comprises traditional cottages together with more modern holiday accommodation and is a perfect location for those seeking a second home or investment opportunity.  The 16th Century Ferryboat Inn fronts the river, serving the catch of the local fishermen.  Helford River is, of course, renowned for its association with Daphne Du Maurier and Frenchman's Creek.
Services We Provide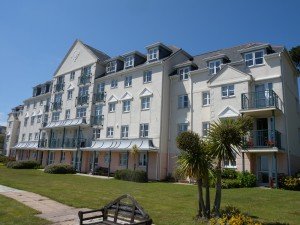 Hocking Associates also provide an additional range of property related services for clients throughout Mawnan Smith, Helford Passage and further afield.  As experienced chartered surveyors covering West Cornwall, we offer first class services designed to help clients make an informed decision.
Building Survey Report (Level 3)  – A detailed report covering the condition of the property in question. It looks at all visible and accessible elements of the interior and exterior of the property, highlighting any defects found. Advice may then be given as to how these defects can be repaired.

Contact Us
From advice for first time buyers, to assistance on major defects reports, expert witness reports and a number of other property related matters, Hocking Associates offer all the relevant information our clients need to make an informed decision. If you have any questions regarding the services we can provide for your Mawnan Smith or Helford Passage property, please contact us today by calling us on 01326 379222 to speak to a member of our professional team.
You can also get in touch by emailing us at info@hockingassociates.co.uk or by filling out the form provided on our Contact Us page and we will get back to you. As independent chartered surveyors covering Mawnan Smith and Helford Passage with extensive local experience in surveying all property types, choose Hocking Associates for first class, professional advice.
Areas We Cover
Hocking Associates are a team of independent chartered surveyors, offering expert advice and assistance to clients throughout Cornwall. Based in Falmouth, we primarily cover Newquay to Lands End, although we also encompass the Wadebridge, Padstow and Rock areas. We regularly carry out property inspections for clients in Mylor Bridge and Flushing, Mawnan Smith and Helford Passage, Restronguet, Truro, St Mawes, Helston, Redruth, Camborne, Penzance, Carbis Bay, Hayle and St Ives as well as villages in the surrounding areas.