Restronguet Chartered Surveyors
Established in 1987, Hocking Associates have many years' experience in conducting detailed inspections and reports on all property types and sizes. Having surveyed over 17,000 properties throughout Cornwall, including the Restronguet area, we offer detailed and honest reports conducted for the sole benefit of each client.
Hocking Associates are a team of independent chartered surveyors based just outside Mylor Bridge, which itself is located very close to Restronguet.  We prepare detailed surveys and reports designed to provide clients with all the relevant information they need when considering a property for purchase. With the assistance of a professional surveyor, a bespoke detailed report will provide a thorough assessment of the property in question, highlighting any potential defects or issues that may be present.
Restronguet, Near Falmouth

Home to the famous 13th Century Pandora Inn, Restronguet Creek is a tributary of the Carrick Roads. Many properties in Restronguet boast spectacular creekside views or views of the Carrick Roads, which are popular with the sailing fraternity. Located a short distance from Falmouth, the area is popular with the retirement sector and those wishing to holiday in a tranquil setting.
Services We Provide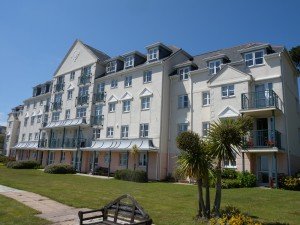 As experienced chartered surveyors covering the Restronguet area and providing property related services to clients throughout West Cornwall, Hocking Associates are able to offer those purchasing a property our bespoke Building Survey Report (Level 3).  We also provide a range of other property related services which can be seen in more detail on the Our Services page of our website.
Building Survey Report (Level 3) – A report designed to provide the client with an accurate analysis of the condition of the property in question. It looks at both the exterior and the interior, identifying any major defects and areas of future expenditure.  This report also incorporates photographs throughout, which not only demonstrate the commentary within the report, but also provide a useful record of the condition of the property as at the time of purchase.

Contact Us
For professional chartered surveyors covering Restronguet, Hocking Associates offer expert advice and assistance, whether you are looking at buying your first home, a buy-to-let investment, or requesting one of our other property related services. Contact us today to speak to a member of our expert team, by calling 01326 379222 and we will be happy to answer any questions you might have.
You can also get in touch by completing the form found on our Contact Us page, or by emailing us at info@hockingassociates.co.uk and we will get back to you as soon as possible. As professional chartered surveyors covering Restronguet and the surrounding areas, we look forward to speaking with you soon.
Areas We Cover
Hocking Associates are a team of independent chartered surveyors, offering expert advice and assistance to clients throughout Cornwall. Based in Falmouth, we primarily cover Newquay to Lands End, although we also encompass the Wadebridge, Padstow and Rock areas. We regularly carry out property inspections for clients in Mylor Bridge and Flushing, Mawnan Smith and Helford Passage, Truro, St Mawes, Helston, Redruth, Camborne, Restronguet, Penzance, Carbis Bay, Hayle and St Ives as well as villages in the surrounding areas.