Schedules of Condition and Dilapidations

At Hocking Associates, our team of residential surveyors and property consultants offer an extensive range of professional reports and assessment surveys, including Schedules of Condition and Schedules of Dilapidations.
Our focus is on ensuring that our clients have all the relevant information they need to make an informed decision about any property issue. Over the last 30 years, we have developed an excellent reputation for producing in-depth and user friendly reports, having inspected well over 17,000 properties all over Cornwall.
Schedules of Condition
Schedules of Condition are carried out to record a building's physical condition, including identifying any existing defects. A Schedule of Condition may be required for many reasons, such as:
An attachment to a lease, in order to limit the dilapidations liability to the tenant; also in case of newly refurbished buildings so that there is a record of the condition to which the property must be returned to the landlord at the end of the lease or on termination
To record the original condition of a property before building works can begin
As part of a Party Wall agreement
By adjacent land owners before remediation works are carried out
Schedules of Condition are prepared to suit clients' individual requirements and include a detailed written description of the condition of the building elements, accompanied by colour photographs to provide both an illustrative and a narrative record.
At Hocking Associates, our experience of dealing with clients' dilapidations claims has given us a clear understanding of how best to construct an effective Schedule of Condition that can support the position of our client in the event of a future dilapidations claim, as long as the building has been properly maintained during the lease period.
Schedules of Dilapidations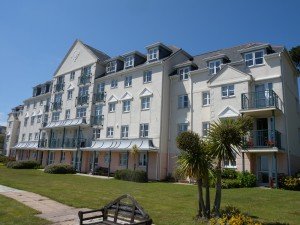 A Schedule of Dilapidations sets out a tenant's lease liabilities with regard to the physical condition of the property. The document can be issued towards the end of the lease or at termination. A Dilapidation Survey or Report will include details of building elements that have fallen into disrepair.
The purpose of a Schedule of Dilapidations is to provide important information to the tenant and the landlord to ensure that the property is restored to the condition it was in at the start of the lease term. The landlord will want to make sure that the tenant fully complies with all the lease covenants, including property maintenance. Where this is not the case, a Schedule of Dilapidations may need to be served. In the same way, the tenant will no doubt want to vacate the property without incurring any extra costs, carrying out the required maintenance throughout the tenancy period to avoid a Dilapidations Report or claim arising from it.
At Hocking Associates, we provide a comprehensive service and can act on behalf of landlords or tenants, including:
For landlords:
Drawing up a Schedule of Dilapidations to serve on the tenant due to vacate the property
Preparing a dilapidations claim for compensation if the tenant leaves without complying with the repairing lease covenants
Providing advice on specifying repair works and appointing contractors to carry out remedial works
For tenants:
Advice during the term of the lease so that the tenant can make accurate provision to avoid future dilapidations liabilities
Drawing up a list of repairs required under the lease, which the tenant undertakes in order to mitigate any dilapidations claim the landlord may wish to make
Providing guidance and defend tenants against dilapidations claims made by their landlord, and negotiate settlements where possible
Contact
For professional advice and assistance with any property surveying matter, including Schedules of Condition and Schedules of Dilapidations, please visit our contact page or call us on 01326 379222 for an initial confidential and no obligation consultation.