Mylor Bridge Chartered Surveyors
As independent chartered surveyors with over 30 years' experience in providing surveys and reports to clients across the Mylor Bridge and Flushing area together with the remainder of West Cornwall, Hocking Associates draw from a wealth of experience in order to ensure that clients have all the relevant information they need when considering a property for purchase. When looking to purchase a property detailed survey is essential, as a thorough assessment of the dwelling will highlight any potential defects or issues found.
Hocking Associates was established in 1987 and since then has conducted inspections on over 17000 properties of all types and sizes across Cornwall. For residential building surveys in the Mylor and Flushing area and a wide range of other property related matters, Hocking Associates provides clients with helpful advice and assistance.
Mylor Bridge and Flushing, Near Falmouth

Mylor Bridge is a very popular picturesque village located at the head of Mylor Creek, approximately five miles from Falmouth.  A thriving village, Mylor boasts good local facilities, including a Post Office, newsagent, greengrocer, fishmonger, butcher and hairdresser as well as a pub and village school.  The village is popular with young families as well as the retirement sector, with properties ranging from traditional Cornish cottages to more modern small housing developments.  Some larger country houses can be found on the outskirts of Mylor nestled amongst woodland settings and in Church Road where they face directly towards the creek.
The nearby fishing village of Flushing faces Falmouth across the Penryn River.  Flushing can be accessed from Falmouth by road or passenger ferry, which also links to the ferries to St Mawes, Mylor, Trelissick and Truro.  Flushing is a lively village boasting two churches, two pubs and other local facilities, Flushing also being the home of the Nankersey Pilot Gig Rowing Club and a popular holiday destination.  As Flushing faces due south, it is reputedly one of the warmest villages in England.
Services We Provide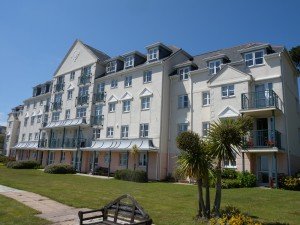 Hocking Associates provide a Building Survey Report (Level 3) for those purchasing a property. In addition to this, we also provide a range of other residential property related services. We draw from extensive local experience as chartered surveyors based between Mylor Bridge and Flushing in order to provide accurate and informative advice for our clients in respect of all residential property types, from cottages to country manors and everything in between.
Building Survey Report (Level 3) – An in depth report that takes a look at all accessible and visible areas of the property. The interior and the exterior of the property is inspected, identifying any defects or issues that may require repair. Advice is also provided, where possible, as to how these defects can be rectified.  This report includes photographs throughout which help to demonstrate the commentary and serve to provide a useful record of the condition of the property as at the time of purchase.

Contact Us
Whether you are looking into buying your first home in the Mylor/Flushing area, or you would simply like to find out more about the other property related services we provide, contact us today for expert advice and assistance on a wide range of property matters. Fill out the form provided on our Contact Us page, or email us at info@hockingassociates.co.uk and we will get back to you as soon as possible.
You can also get in touch by calling us on 01326 379222 where a member of our friendly team will be happy to help. As independent chartered surveyors covering Mylor, Flushing and the surrounding areas, Hocking Associates are dedicated to ensuring complete client satisfaction in every service we provide.
We hope to speak with you soon.
Areas We Cover
Hocking Associates are a team of independent chartered surveyors, offering expert advice and assistance to clients throughout Cornwall. Based in Falmouth, we primarily cover Newquay to Lands End, although we also encompass the Wadebridge, Padstow and Rock areas. We regularly carry out property inspections for clients in Mawnan Smith and Helford Passage, Mylor Bridge and Flushing, Restronguet, Truro, St Mawes, Helston, Redruth, Camborne, Penzance, Carbis Bay, Hayle and St Ives as well as villages in the surrounding areas.