Residential Building Survey Reports

Hocking Associates are a firm of independent RICS Chartered Surveyors, valuers and property consultants with 30 years' experience as residential building surveyors. Through the years, we have developed a first rate reputation for producing reports that are both in-depth and user friendly.
Whether you are buying or selling a residential property, we offer residential building surveys in Cornwall to help with your transaction. Our building surveys contain a thorough and independent assessment of the property in question, with our findings presented in a comprehensive and easy-to-understand report.
Building Condition Survey
At Hocking Associates, we undertake residential building surveys in Falmouth and throughout Cornwall on behalf of property purchasers, home owners, leaseholders, freehold companies and other organisations who require professional advice on the condition of a particular residential property.
Our Building Condition Survey is a comprehensive report, comprising around 25-40 pages. Its prime purpose is to identify any major defects and areas of expenditure to help you with your purchasing decision. You can also view an example of the Report.
Building Inspection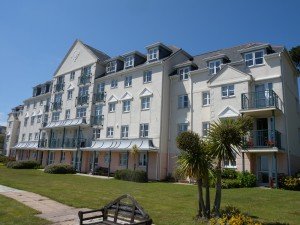 The Building Condition Survey provides an in-depth assessment by one of Hocking Associates' experienced residential building surveyors, and is based on a close and detailed inspection of the property from the top down on the outside to include:
Chimney
Roof
Gutters and downpipes
External walls
Windows, woodwork and paintwork
Garages and outbuildings
As well as on the inside to include:
Roof space
Internal ceilings
Internal walls
Internal windows and woodwork
Internal decorations
Kitchen and bathroom facilities
Internal floors
Inspection of Services
The Building Condition Survey includes an examination and assessment of the condition of existing wiring, plumbing and heating arrangements, although electricity, gas and water services are not independently tested for the Survey. We will, however, test for dampness and timber defects and comment on any evidence of woodworm, where detected. As part of the building inspection, our surveyor will lift up manhole covers and report on drainage runs as far as is practical, and advise on any other matters pertinent to the building, such as tree growth or nearby waterways.
Photographs
The Building Condition Survey contains additional photographic evidence of the condition of the exterior and interior of the building, including the roof space. Photographs may also be used to illustrate specific defects identified during the inspection.
Reporting
Following the in-depth inspection carried out by Hocking Associates' professional residential building surveyors, a verbal summary of the findings will be available on the day of inspection by telephone. An emailed copy of the Building Condition Survey report will follow within 24 hours, with a hardcopy being posted soon afterwards. We are always on hand to discuss any aspect of the report and provide further professional advice if required.

If you are considering purchasing a residential property, Hocking Associates would always recommend that you carry out a comprehensive Building Condition Survey for your peace of mind. Our Survey will be able to accurately identify any major defects and areas of expenditure of the property in question, and provide valuable assistance in prioritising works and planning maintenance.
Thanks to our extensive experience and knowledge of residential property surveys in Cornwall, we are able to produce a full Building Condition Survey Report that goes far beyond standard RICS Condition Reports, RICS HomeBuyer Reports and RICS Building Surveys that are available elsewhere. Please check the sample copy of the Report for details and reassurance of the superior quality of our residential surveying service.
Contact
Hocking Associates can provide professional advice and guidance for all your property surveying needs. For an initial, no obligation consultation, please feel free to get in touch from our contact page or by calling 01326 379222 to discuss any aspect of residential building surveys in Falmouth and beyond.